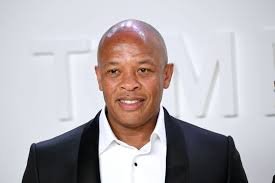 Sponsored Links
History And Net Worth Of Dr.Dre
According to CelebrityNetWorth, Dr. Dre is an American rapper, actor, entrepreneur and producer. As of this writing, Dr. Dre has a net worth of $500 million. Dr. Dre is one of the most successful entertainers of the last three decades. He has earned hundreds of millions of dollars from his music career and significantly more through various entrepreneurial pursuits.
As a member of N.W.A and later as a solo artist, Dre has sold hundreds of millions of albums and singles during his career. He then launched the careers of both Eminem and 50 Cent through his production company/label Aftermath Entertainment.
Outside of music Dr. Dre and music producer Jimmy Iovine co-created the consumer electronics company Beats By Dre which was acquired be Apple in May 2014 for $3 billion. At the time of the sale, Jimmy and Dre both owned 25% of Beats by Dre and therefore they each earned $750 million pre-tax from the deal. Immediately after the sale, Dre was left with a post-tax fortune (after combining with his other assets) of $780 million.
In June of 2020 it was reported that Dre's wife of 24 years, Nicole Young, had filed for divorce. The couple reportedly does not have a prenup. In a court filing made in December 2021, Dr. Dre lifted the curtains on his finances. The filing showed that Dre controls assets worth $450 – $500 million and has monthly income that averages around $230,000. The filing showed that in 2021 Dr. Dre sold $73 million worth of Apple shares and that he held $182,733,809 in his checking/savings accounts. He has another $6 million in stocks and $270 million in personal property.
History
Dr. Dre, real name Andre Romelle Young, was born on the 18th February 1965, in Compton, California.
His parents married in 1964, separated in 1968, and divorced in 1972. His mother later remarried and had three children: two sons Jerome and Tyree, who are both deceased, and one daughter, Shameka.
Dre initially attended Vanguard Junior High School in Compton. However, due to the increase in gang violence, he moved to Roosevelt Junior High School, which was located in a safer district.
Dr.Dre's Profile
| | |
| --- | --- |
| Net Worth: | $500 Million |
| Date of Birth: | Feb 18, 1965 (57 years old) |
| Gender: | Male |
| Height: | 6 ft (1.85 m) |
| Profession: | Record producer, Actor, Disc jockey, Rapper, Artist, Musician, Music executive, Entrepreneur, Songwriter, Film Producer |
| Nationality: | United States of America |
Career
In 1984 he became a member of electro-hop group World Class Wreckin' Cru. After meeting fellow rapper Ice Cube, Dr. Dre joined rap project N.W.A. run by rapper Eazy-E. Under Eazy-E and Jerry Heller's Ruthless Records, the group released their debut album "Straight Outta Compton", in 1988. Violent, profane and undeniably groundbreaking, Straight Outta Compton would eventually be certified double platinum and would go down in music history as one of the most pivotal albums in the formation of hip-hop.
Ice Cube left N.W.A. in 1989 over disputes with Jerry Heller and Eazy-E related to royalty payments. Dr. Dre eventually had his own falling out with Eazy-E. He left the group in 1991 and soon co-founded Death Row Records with Suge Knight. In 1992 Dr. Dre released his first solo album "The Chronic".
The album eventually sold 6 million albums worldwide and would be considered one of he most well-produced and popular hip-hop albums of all time. It peaked at number three on the Billboard 200 and went multi-platinum less than a year later.
The album also earned Dr. Dre a Grammy for Best Rap Performance for the single, "Let Me Ride". While at Death Row Records, Dre produced for his fellow label mates Tupac, Snoop Dog and Warren G (who is also his step-brother).
In 1996, Dre left Death Row after becoming fed up with the legal troubles and disputes that were constantly occurring at the controversial company. He walked away from his back catalogue rights and company ownership stake.
Dre would later claim that he walked away from $50 million when he left Death Row. He quickly established Aftermath Entertainment which would eventually be home to numerous talents including Eminem, Mary J. Blige, and 50 Cent.
In 2001, Dre sold his share in Aftermath Entertainment to Interscope Records for $52 million.
Personal Life
When Dre was 16 in 1981 he had a son with his girlfriend at the time, a 15-year-old woman named Cassandra Joy Greene. Their son Curtis is a rapper who performs under the name Hood Surgeon. He reportedly did not meet his father until he was in his 20s.
In 1983 Dre had another child, a daughter named La Tanya Danielle Young.
In 1988 Dre and girlfriend Jenita Porter had a son who was given his father's name, Andre Young Jr. Tragically, Andre died in August 2008 of a drug overdose.
In 1990 Dre had a son named Marcel with singer Michel'le.
Dr. Dre, 56 years, married Nicole Young, 51 years, in 1996. Almost 25 years after they first tied the knot, Young filed for divorce from the rapper in June 2020. On July 20, 2021, Dr. Dre was ordered to pay Young $3.5million a year in spousal support.
Young will be getting a monthly check of $293,306 as well as having her health insurance and home expenses covered by the rapper.The agreement is set to remain in place until Young remarries or enters into a new domestic partnership.
The divorce comes after allegations that Dr. Dre physically and emotionally abused Young during their relationship.
"André has verbally and emotionally decimated my personhood to the extent that I currently suffer from post traumatic stress syndrome," Young said.
Young alleged that Dr. Dre held a gun to her head in the early 2000s and he punched her in the head and face in 1999.
Awards
•Hustler of the Year, BET Hip Hop Awards (2014)
•Grammy Awards – Best Rap Solo Performance ('Let Me Ride', 1994)
•Grammy Awards – Best Rap Performance By A Duo or Group ('Forgot About Dre', 2001)
•MTV Music Video Awards – Best Rap Video ('Keep Their Heads Ringin', 1995)
•MTV Music Video Awards – Best Rap Video ('Forgot About Dre', 2000)
•Straight Outta Compton (2015)
•Beats By Dre was sold to Apple for $3 billion (2014)